Entertainment & Media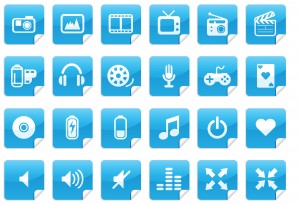 Michael D. Steger has practiced entertainment law for twenty years, and he regularly provides advice and counseling to entertainment and media clients in the New York and Washington, DC Metro areas, as well as in California. His clients include television and film production companies, radio networks, film and television producers, musicians, on-air talent and developers and licensees of film, television, video games, music and internet content, as well as investors in those industries.
Mr. Steger's current work as an entertainment attorney includes transactional matters, such as negotiating and drafting development, financing, production and distribution deals for television, radio and film; advising reality television producers on all aspects of production; negotiating and drafting format, film, video, photography and music licenses and talent agreements; copyright and trademark licensing, clearance and protection; and music licensing, including composer, management, spec and library agreements. He also advises clients on advertising issues.  In recent years he has worked as program counsel for PivotTV's "The Operatives" and FXX's "Totally Biased with W. Kamau Bell."  He has negotiated book contracts for several authors.
In the media sphere, Mr. Steger counsels print, broadcast, online and other media outlets. He is experienced in a wide range of media law issues, and provides litigation, pre-publication review and consulting services to media clients. Among the media litigation matters he has handled are defamation, copyright infringement, invasion of privacy and reporter's privilege cases.
From 2000 to 2005, he served as in-house counsel for the Fox televison series "America's Most Wanted" and the syndicated "Final Justice," while also handling other legal affairs for Twentieth Television, Fox's syndicated television studio. In these positions, Mr. Steger was responsible for negotiating and documenting television production, distribution and employment agreements; film and music licensing; copyright and trademark protection; Internet law, including supervision of the AMW.com website; handling labor and employment business and legal issues, including negotiating union issues, talent and employment agreements; and litigation management. He was also responsible for prepublication review of all of the program's television and Internet content, including defamation prevention, licensing issues and fair use analysis. Mr. Steger was also charged with FCC compliance, responding to subpoenas, FOIA requests, and advising producers on all aspects of news production.
Prior to joining Fox, Mr. Steger practiced litigation in Los Angeles for seven years. While in private practice, he has worked on the following entertainment matters, among others: counseling film producers on production issues; handling issues related to Bravo's "Real Housewives" franchise; advising screenwriters in contract negotiations; representing an author in negotiations to appear as the host of a national television series based on his book; representing a television producer in a dispute over a television studio's accounting practices for the producer's series; representing an investor in a dispute over the rights to the "Too Hot for TV" series; representing an interactive game developer and distributor in a dispute with a major motion picture studio over certain intellectual property rights derived from a novel that had been made into a series of motion pictures; representing a national radio network in employment disputes with executives; representing composers and musicians in contract negotiations with record labels, production companies and managers; advising television production companies on the development and licensing of new programs; representing a film production company in a dispute with its former president; and representing the spokescharacter for a national corporation in contract negotiations.
Mr. Steger has spoken frequently on entertainment and media law issues before organizations such as the American Bar Association, the New York City Bar, the National Press Club, the Association of Corporate Counsel, the New York State Bar Association, the District of Columbia Bar, the Virginia Bar Association and the DC Independent Film Festival. He is a member of the American Bar Association's Communications Law Forum and Entertainment and Sports Law Forums. He is also the author of an article on military restrictions on press coverage of combat operations, "Slicing the Gordian Knot: A Proposal to Reform Military Regulation of the Press," University of San Francisco Law Review (1994), as well as other articles on First Amendment, copyright and other media law issues.